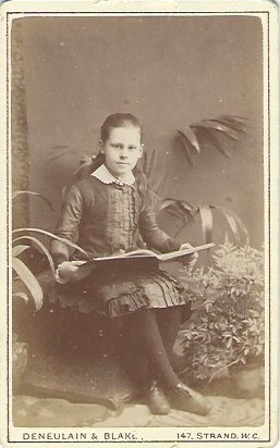 Anna Eliza Spong pictured around 1880
The Spong Family were a family of political and social activists. The children of Frances Elizabeth Scott and James Osborne Spong were: Minnie Frances Spong (1869–1953); Dora Spong (1879–1969); Annie Eliza Spong (1870-1957); Florence Spong (1873–1944) and Irene Osborn Spong (1882–1960). There were also two brothers: James William Spong (1879-1944),who succeeded his father in running Spong & Co., and Francis Osborne Spong (1875-1878).
Annie Eliza Spong (1870-1957) was born in Streatham in London. She was a suffragette, embroiderer and portrait artist who painted several Lord Mayors of London in her career. Active from 1888 when she was a student at the Herkomer Art School to at least 1910.
Dora, Florence and Irene appear on the 'Role of Honour of Suffragette Prisoners 1905 – 1914'
She was unmarried but lived with a fellow artist Joseph Sydall, whom she met at art college. Annie took up dancing under the direction of Raymond Duncan, whose sister Isadora was more well known for modern expressive dance. She opened the Spong School in Hampstead in 1919, where Spong Rhythmic Dancing was taught and which in 1920 became known as Natural Movement Dancing.With her sister the singer Irene Spong she performed in the Greek drama Lysistrata at the Royal Court Theatre.
There is an interesting article about the Spong family by Deborah Hedgecock Curator Haringey Council, Haringey Archive and Museum Service, Bruce Castle Museum, Lordship Lane, London where she documents the work of her inventor father (ever wonder who invented the household meat mincer?) and the involvement of mother and daughters in the Suffragette movement.
Memories on a Monday: The Story Behind the Gadget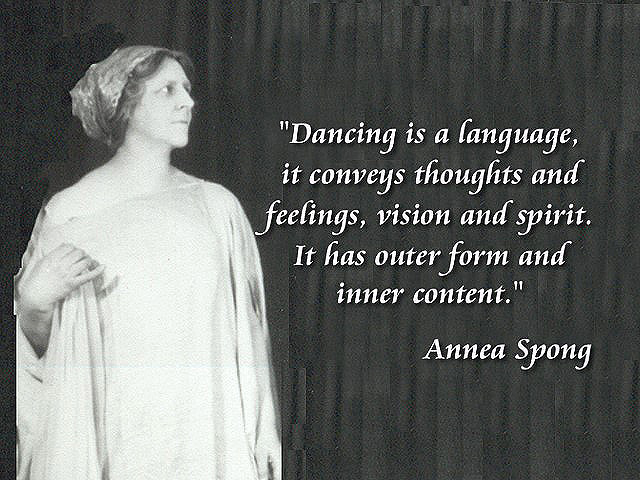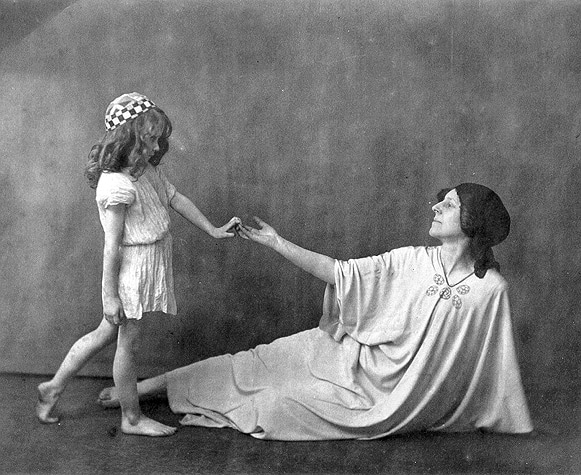 There is a detailed article about the Spong family by the Felbridge & District History Group