Our services are live streamed on our Facebook page
St Bartholomew's Church Old Whittington, Chesterfield
Sunday Service begin at 11am
Copies of our services are uploaded to our YouTube channel here
Coronavirus (COVID-19)
Update 8th January 2021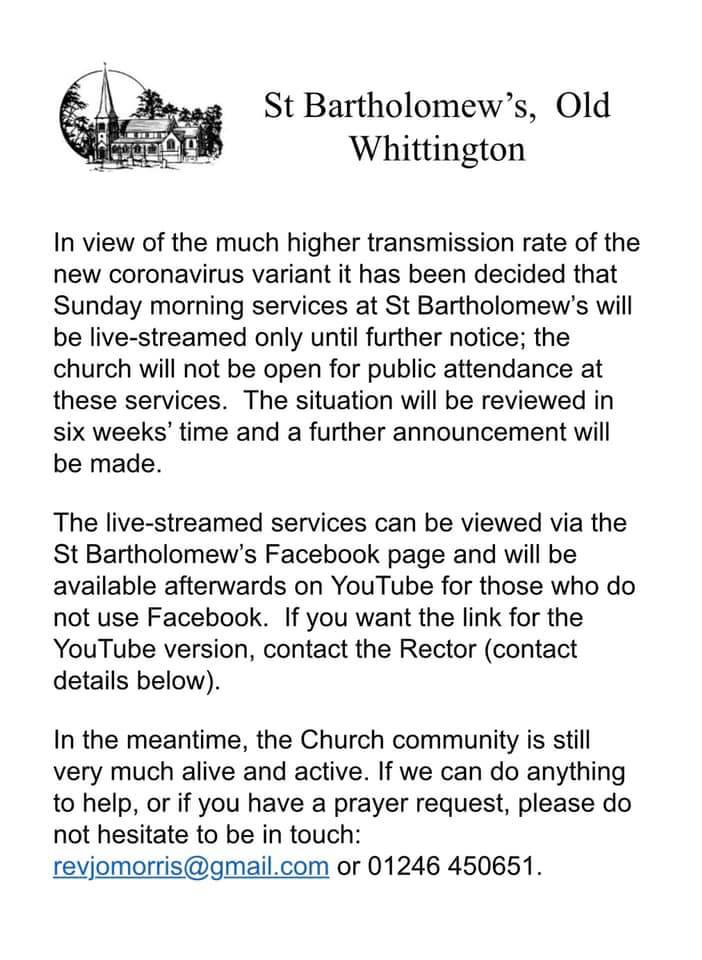 We have a booking system in place to allow a limited number of people to attend our Sunday services at 11am.
To avoid disappointment on arrival at church if all the available places have been taken. Please ring 268150 to leave your name and the number of people in your household who will be attending the following Sunday, and your telephone number in case we need to contact you.
Social distancing, hygiene and track/trace measures will be in place and we will be grateful for everyone's cooperation.
Face coverings must be worn in church at all times except when at the altar rail taking communion. If you are exempt, we would be grateful if you would carry or show your card or badge.
Due to social distancing measures only 20 people can be accommodated in the congregation.
On arrival we will ask each member of the congregation to take their seat immediately. Sadly we cannot, at the moment, we are not allowed to allow any integration between individuals or others outside your family group.
A one-way system of entry and exit will be in place.
Please note: the above is subject to change in the light of any new national or local instructions.
During Advent however we will live stream a Service on Sundays at 11am on our Facebook page – St Bartholomew's Church Old Whittington. Chesterfield.
We are also inviting you to join our Advent Journey of Comfort and Joy which which will include daily reflections and activities. Follow us on our blog here on this website.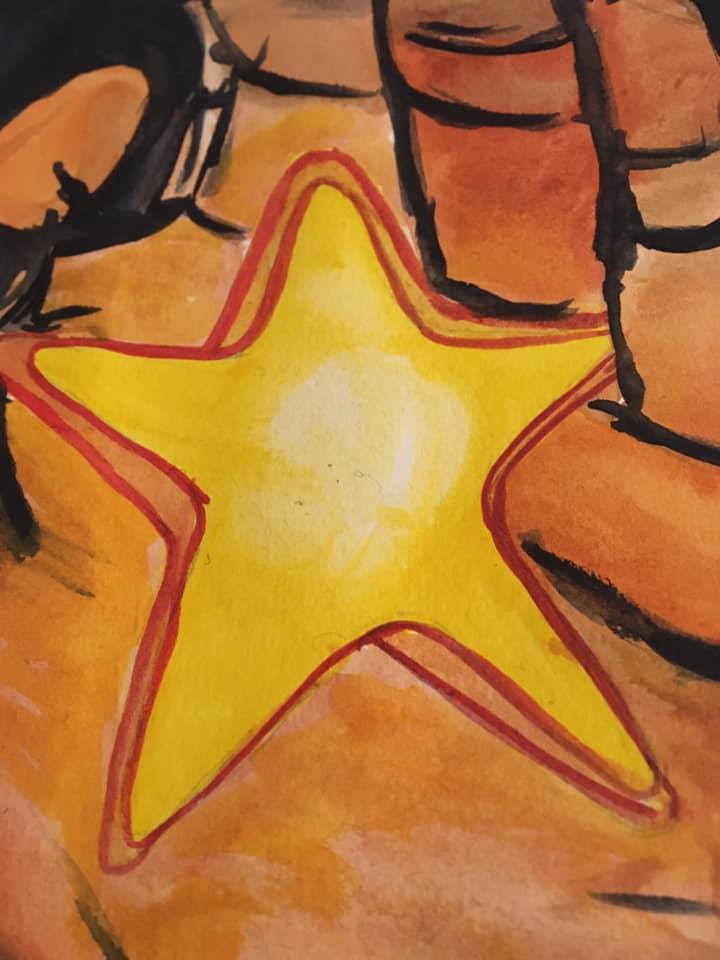 For the younger audience you follow the exploits of Barney and Bart on their Facebook page Barney and Bart's Adventures