Maurice Deacon served as Church Warden at St Bartholomews for a number of years in the early 1900's.
Maurice was born on the 11th November 1850 and was listed on the 1851 census as living on London Road, Derby. His father Augustus described himself as a landscape painter and teacher of art.
Maurice attended school in Derby, followed by taken up an apprenticeship in Engineering. He became a well respected mining engineer, after the First World War he advised the French around the rebuilding of mines damaged during the conflict. He frequently gave advice at Parliamentary hearings.
He had served as General Manager of mines at Ilkeston and Blackwell. He was also responsible for the design of the model village in Rossington to house the workforce of the growing mine. A full list of his work history and accreditations can be found at the Durham Mining Museum website.
In 1896 he began his long association with Sheepbridge Coal and Iron Company. First as General Manager and then later as Managing Director, a position he held until 1924.
Maurice married his first wife Adelaide Eliza Bazeley in Liskeard, Cornwall on 8th October 1880.
By the 1901 census the Deacon family were recorded at living at Whittington House (although Maurice was absent visiting a household in Wales). The children were listed as
Emily Gladys Oakley
Dorothy
Hilda
Phyllis
Also listed was a Governess and 3 servants.
Whilst living in the village the family friends with Joseph Syddall and a number of his pieces of art feature members of the family.
Dorothy sadly died after a short illness in December 1903 aged 14. She was buried in Old Whittington Churchyard on 30th December 1903.
Unfortunately Adelaide died suddenly whilst on holiday in Scotland on August 1906. She was buried in Old Whittington Churchyard with Dorothy.
There are stained glass windows in the Church dedicated to both Dorothy and Adelaide.
In May 1907 the family moved to Chase Cliffe, Whatstandwell.
A presentation was made to Maurice in appreciation of all he had done for St Bartholomews in the 11 years he had lived in the Parish and this was recorded in detail in the Derbyshire Courier May 25th 1907.
On the 3rd September 1907 Maurice married Helen Millicent Downes in Leeds. They had 2 children Arthur Henry and Violet Oakley.
The Derby Evening Telegraph on the 3rd September 1932 records the 'unique' situation of Maurice recording his second Silver Wedding celebration.
Maurice died on 25th September 1941.
He is remembered along with Adelaide on the memorial placed on Dorothy's grave at the East end of the Church in Old Whittington Churchyard.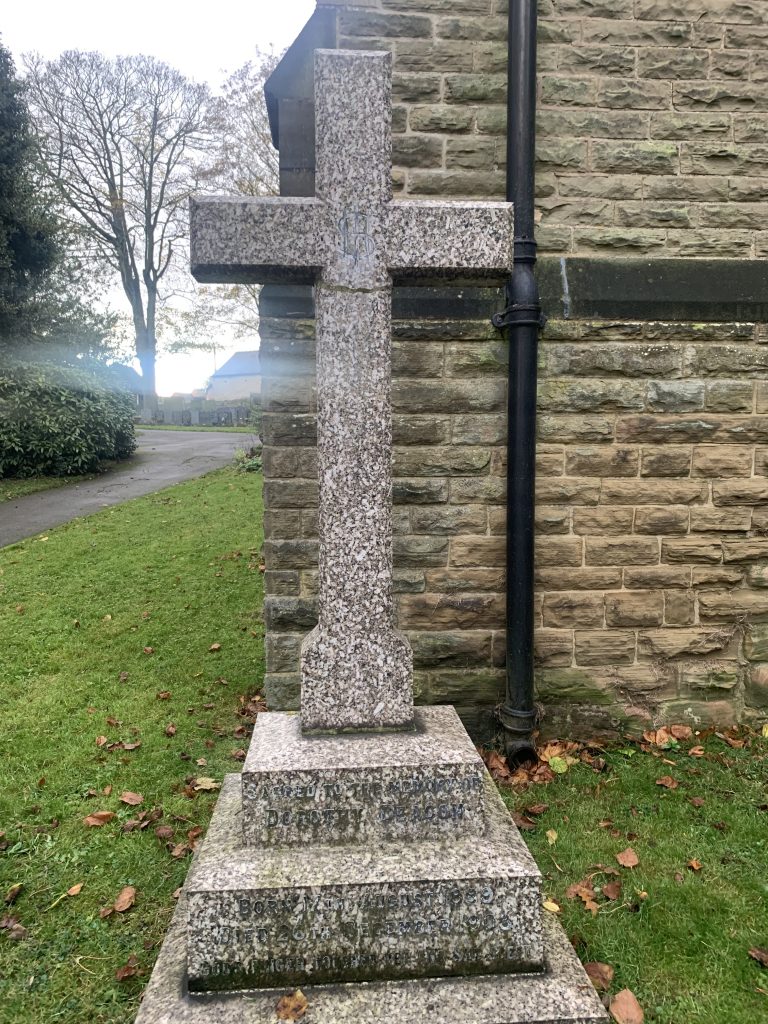 On the South wall near the Altar