Joseph son of John and Mary Brotherton was born in Old Whittington on 22nd May 1783. His father was an excise collector. In 1789 John established a cotton and silk mill. John became a partner of the business in 1802. In 1806 he married Martha Harvey, also of Old Whittington, in St. Bartholomew's.
On the death of his father in 1809 he entered into a partnership with Martha's father, Joseph's cousin William.
In 1805 Joseph joined the Salford New Church (or Swedenborgian Church). The church was renamed the Bible Christian Church in 1809. When it's leader William Cowherd died in 1816, Joseph became a minister. The church required abstention from the eating of meat or drinking of alcohol. In 1812, his wife Martha authored Vegetable Cookery, the first vegetarian cookbook.
Joseph believed by 1819, aged only thirty-six, he could afford to retire from the family business in order to devote his energy to his ministry. He used his position to actively improve the conditions of workers and campaign for reforms. Among his achievements were the building of schools, the opening of a lending library and the establishment of a fund to support the victims of the Peterloo Massacre. The Peterloo Massacre took place at St Peter's Field, Manchester, Lancashire, England on Monday 16 August 1819. Eighteen people died when cavalry charged into a crowd of around 60,000 people who had gathered to demand the reform of parliamentary representation. At the same time the Government forced the closure of the Manchester Observer. Joseph joined others in founding the Manchester Guardian newspaper.
Joseph was also a member of a small group who began a campaign for parliamentary reform. They called for the better proportional representation in the Houses of Parliament from the rotten boroughs towards the fast-growing industrialised towns of Birmingham, Leeds, Manchester and Salford. After the petition raised on behalf of the group by Absalom Watkin, Parliament passed the Reform Act 1832.
Following this achievement Joseph was elected as Salford's first member of parliament at the ensuing general election.[He was re-elected five times, unopposed on two occasions. In parliament he campaigned against the death penalty, for the abolition of slavery and for free non-denominational education.
Joseph became prominent in the peace movement and became chairman of the Manchester and Salford Peace Society which had been established in 1833. He was chairman when the international peace conference was held in Manchester at the original Corn Exchange in January 1853 and he wound up the first day's proceedings by arguing that free trade was the best way to underpin peace.
He is also recorded as arguing strongly against the use of child labour. Indeed it is said he became something of a national celebrity in February 1842 when, in a debate on the Factory Bill, which he supported, he was accused of hypocrisy on the ground that he had amassed a fortune from the factory system. He replied that his "riches consisted not so much in the greatness of my means as in the fewness of my wants". The quote captured the public imagination. Pamphlets reprinting Brotherton's speech circulated in thousands, newspapers pronounced on it and sermons were preached.
Brotherton had presided at the meeting in 1847 which set up the Vegetarian Society his message was 'Human happiness depends on physical and mental health which in turn depend on diet. Therefore "the only method of reforming society was by inducing habits of temperance, both in eating and drinking"'
Once elected to parliament Joseph co-operated with the Sheffield MP, James Silk Buckingham to secure a select committee on drunkenness. The select committee, of which Brotherton was a member, called in 1834 for: "The establishment, by the joint aid of the government and the local authorities, and residents on the spot, of public walks and gardens, or open spaces for athletics and healthy exercises in the open air, in the immediate vicinity of every town, of an extent and character adapted to its population, and of district and parish libraries, museums and reading rooms, accessible at the lowest rate of charge".

Buckingham brought in bills, of which Brotherton was a sponsor, to curb drinking, provide parks and establish libraries and museums. Attempts to introduce legislation in 1835, 1836 and 1837 were unsuccessful. Buckingham left Parliament and Brotherton teamed up with William Ewart (1798-1869), an Oxford-educated Liverpool merchant.
In November 1844, a public meeting of ratepayers was held in Manchester, attended by Brotherton. The meeting resolved that museums should be provided and that 1d rate be levied. Armed with this endorsement, Brotherton drafted a bill which he and Ewart successfully steered through to become the Museums Act of 1845.
As Brotherton gathered evidence for legislating for libraries, he encouraged Salford's then Mayor, Edward Ryley Langworthy to institute a library and museum at Lark Hill. In 1850 Ewart introduced the Public Libraries Bill, supported by Brotherton.
Salford's library was seen as beacon by other councils and its early years were marked by visits from eminent Victorians, amongst whom were the Duke of Wellington, John Ruskin, John Stuart Mill, William Gladstone, Robert Peel, and Lords Russell, Palmerston and Brougham. In 1851 over 80,000 people gathered in the park when Queen Victoria and Prince Albert visited the library.
In 1857, after two years of failing health, Brotherton died of a heart attack.
His funeral took place on January 14th. There was a procession of 120 carriages, the streets were lined with silent crowds and all the shops along the route were closed. He became the first person to be buried in Salford's Weaste Cemetery – the provision of municipal burial grounds being one of his last campaigns. A bronze statue by Matthew Noble was commissioned which stood outside the Salford Art Gallery and Library until 1954. That statue now looks out from Manchester, across the Irwell, to the city he represented in Parliament for a quarter of a century.
Acknowledgements to the International Vegetarian Union website where further information can also be found.
A copy of the 1833 Vegetarian Cookbook can be found on the internet archive here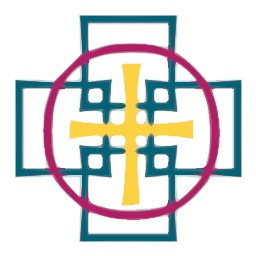 Photo acknowledgements
Monument Plucas58
Statue Photograph by Mike Peel (www.mikepeel.net).
Portrait © The Trustees of the British Museum, released as CC BY-NC-SA 4.0