These photos have been scanned from an old display and are a little worse for wear. Old sellotape has yellowed and a couple of photos have tears where they were stuck together. We have done our best to reproduce them here.
The captions are from the original display.
Keen interest shown by Rector in sports such as tiddlywinks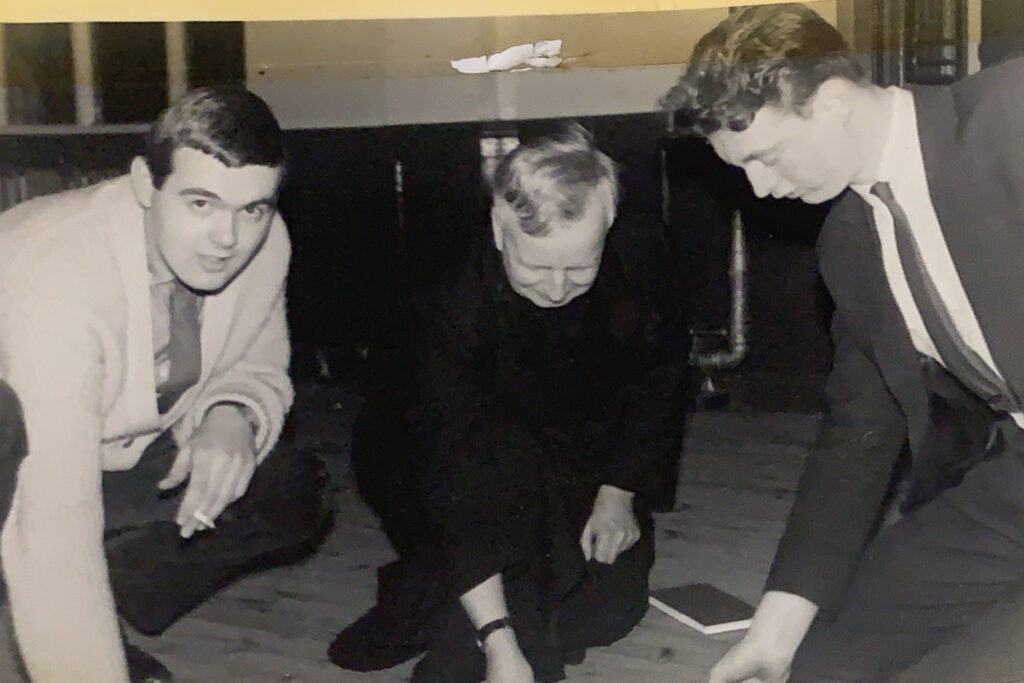 The Chairman (A very popular person)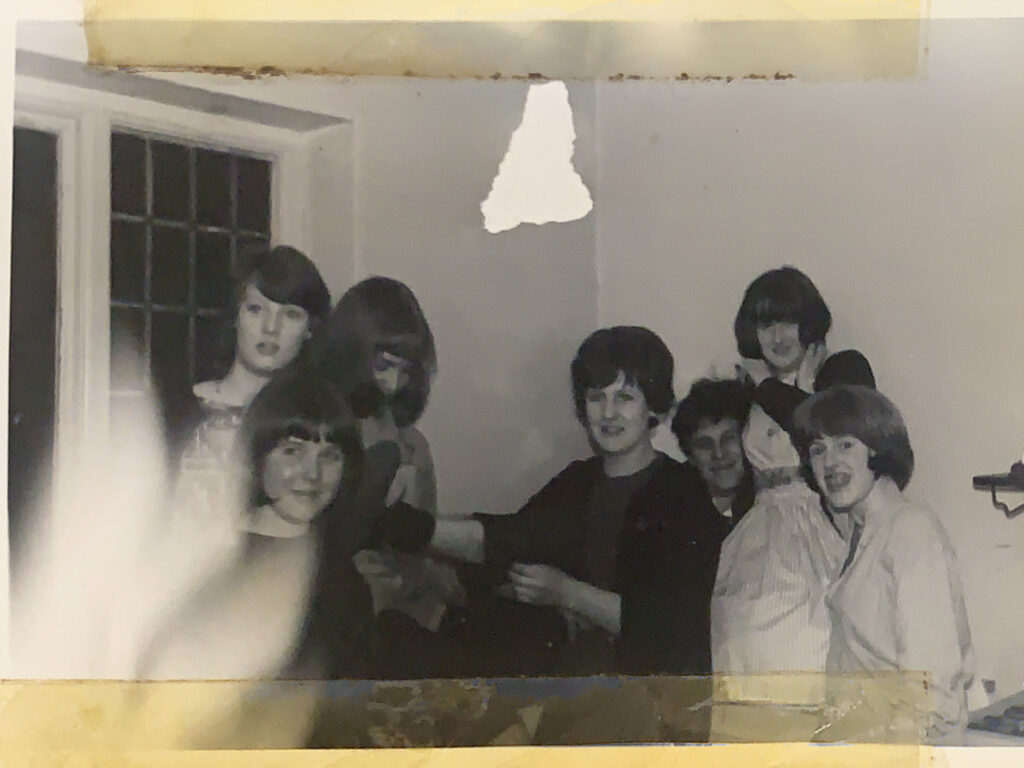 Keen kitchen staff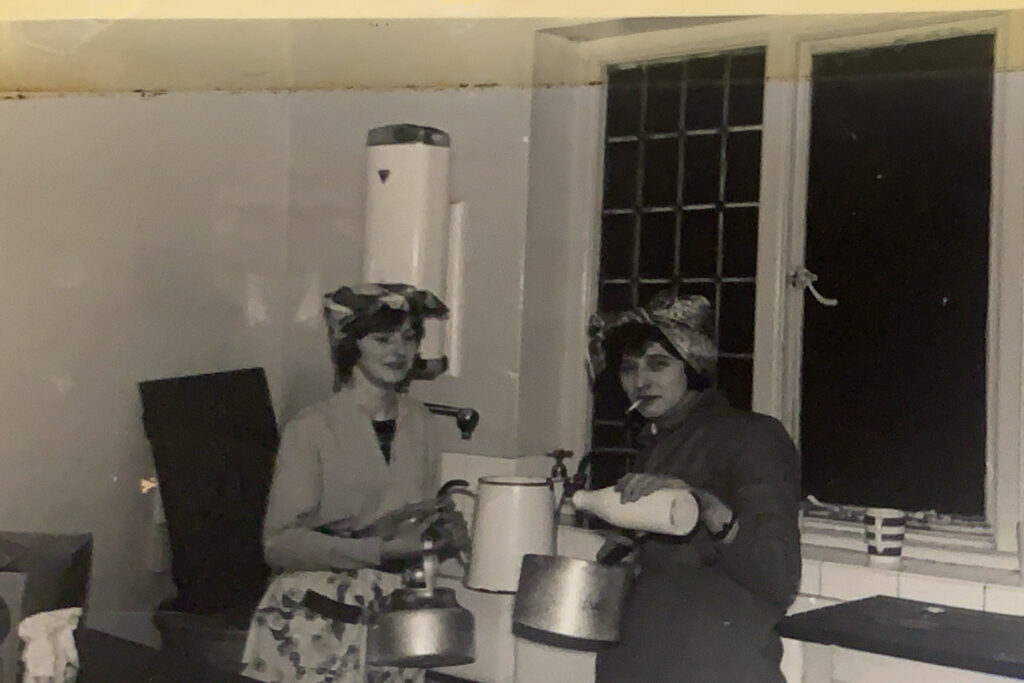 One of the table tennis players after a hard fought battle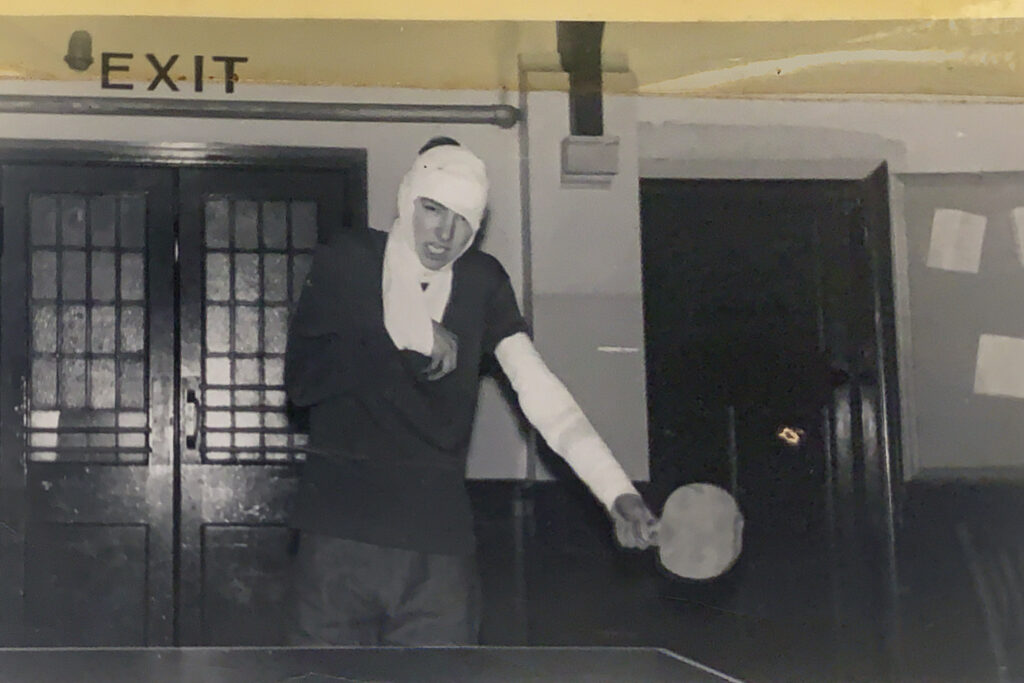 The secretary always hanging around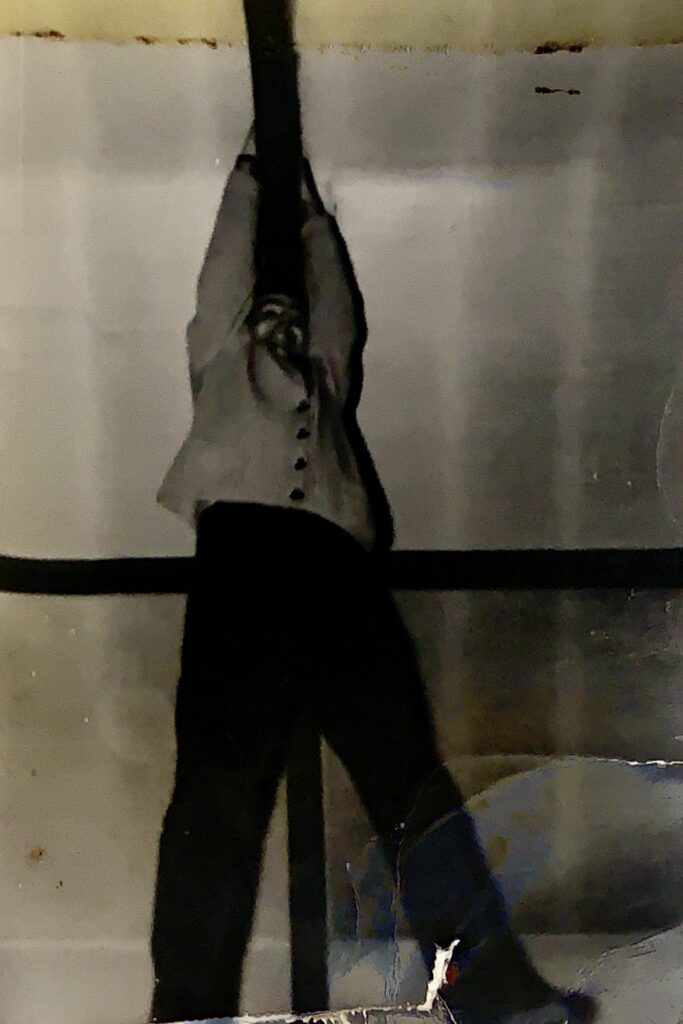 A formal committee meeting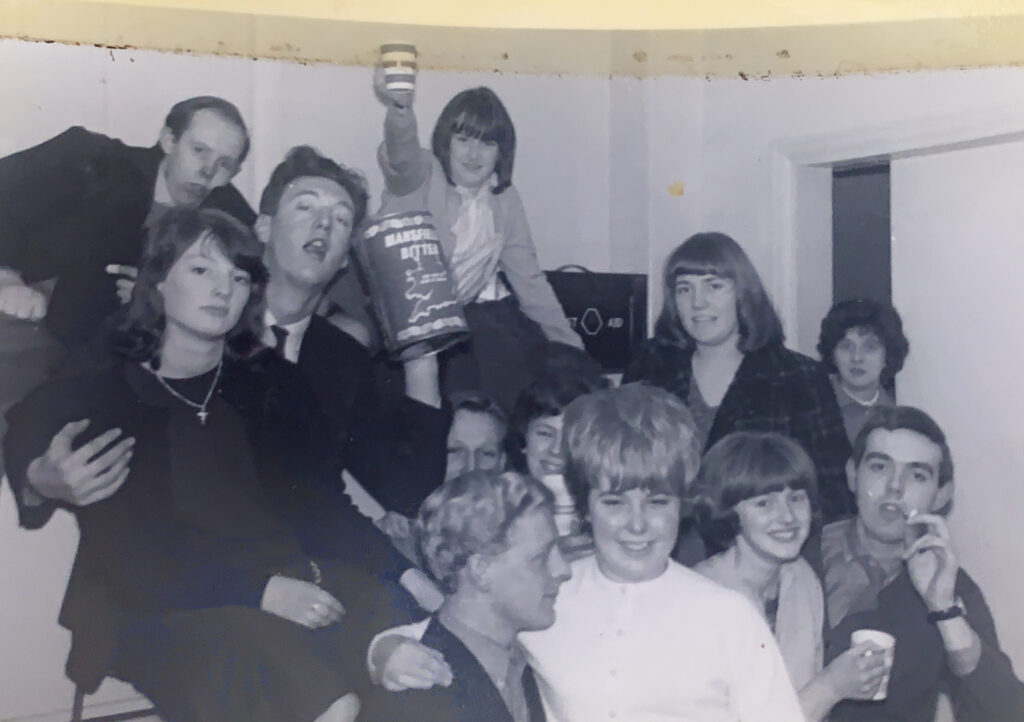 From top left – Tony Peabody, Kath Bown, Jean Collins, Jane Dengate, Keith Hancock, Jane Bridgewater, Jane Wilmot, Iris Pepper, Graham Lilly Mrs Bridgewater at the door.
If I have these in the wrong order or missed anyone please let us know.